Avoiding IRMAA in Retirement
 Get the Inside information on Medicares IRMAA
Choose from the available webinar dates below: If you are unable to attended, you can register and you will have access to the post meeting recording.
Who is this IRMAA Class for?
Individuals that are retired
People that will be retiring in the next 15 years
People with over $400,000 in IRA's and 401K's
People with a Pension
People that saved for retirement by deferring Taxes
People worried about increases in Taxes
People worried about increases in Inflation
People considering or saving in a ROTH IRA
People that want a complete retirement plan showing their Income, Taxes, and Expenses
People concerned about Social Security
People concerned about Medicare
People concerned about running out of money
What will be discussed?
What is IRMAA
Who is impacted by IRMAA
How you can lose all your Social Security Income in Retirement
How to properly take your Social Security
How your retirement is taxed
How your Social Security is Taxed
How to protect yourself from IRMAA
How your retirement plan is infested with taxes that you are not even aware of
How you can avoid IRMAA
How to maximize your Social Security
How your 401k is designed to run out of money
How to find out what your costs in retirement will be
What You Get for Joining Us
Free Customized IRMAA Report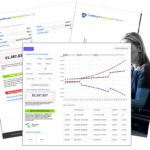 Free Retirement Stress Test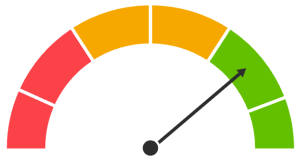 Free Retirement Stress Test
Who is Healthcare Retirement Planner
At Healthcare Retirement Planner we have spent the last 10 years researching the impact of IRMAA on Medicare and individual retirement plans. Taking the knowledge and applying it to helping financial professionals service their clients better.
We also provide individual guidance, seminars and software to help both financial professionals and individuals illustrate costs, impact and how to mitigate moving forward.
Healthcare Retirement Planner has also partnered with IRMAA Certified Planner to help educate and certify financial professionals. Through this designation, financial Professionals will be able illustrate and navigate structuring retirement plans to mitigate issues arising from IRMAA.